How to License Music: Features and tips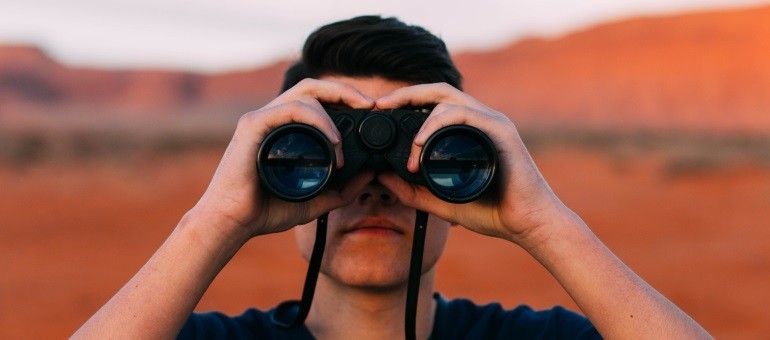 To easily find all the music you need
Change the way you license music, experience simplicity.
A good video is as much about what is seen than what is heard. Among the elements that make a video project great (script, acting, visuals, etc.), sound plays a major role in storytelling.
TIPS
How to find the perfect music for your video project
Picking the right music for a video is a challenging process, particularly when low budgets, clients and music licensing are factors. By asking you the right questions, here are a few tips that will guide you in the pursuit of the perfect music.
THINK OF MUSIC FROM THE GET-GO
During the production process, it is never too early to be thinking of the music. In most cases creative workers don't give attention to the music until the final editing, and they end up being in a rush and not having the music they would have preferred.
The first logical step is to determine the mood and/or style of the music. This will be clearly defined by the tone of your video and by the role you want the music to play. For some projects (such as corporate videos, promotional videos, etc.), you will probably also want to consider your audience: their musical tastes, age, lifestyle, and so on.
If you are working for clients, it will be safer to get their approval early… This will help avoid costly bad surprises.
By knowing what music you need and how much it costs in the early phases, this information will also allow you to respect your budget.
BASIC QUESTIONS YOU SHOULD ASK YOURSELF:
Original music or pre-existing tracks?
You can answer this question with two main indicators: time and money.
Hiring a composer to score your video can be quite expensive and time consuming, so be ready to be accessible to the composer and allow time for the back and forth.
Licensing pre-existing tracks can save you time and money, unless if you want to use big word-wide hits (avoid Rihanna or The Beatles, financial and legal issues will arise).
Using a royalty free music library such as Harris & Wolff will make the search quicker and easier, and will ensure high-quality audio, copyright safety and affordable pricing.
Tracks with vocals can be very suitable if the words support what is happening in the video. If they don't, however, instrumental music can do a good job with the emotion only.
Make sure that the lyrics don't contain explicit words that might be inappropriate for your project/audience. You also want to verify that the vocals will not disturb the understanding of the scene in case dialogue is present.
FEATURES
We know you: your reality, your needs, how little time you have to search for music, how small your budget may be.
This is why the work we've done with Harris & Wolff's website is very important, offering user-friendly features that make your experience personal and intuitive.
RECOMMENDATION SERVICES
We've designed our collections by audiovisual uses, to fit your needs.
We also regularly create newly themed playlists for more specific uses (event, mood, emotion, etc.), a great way to discover our curated content.
ADVANCED SEARCH
Thanks to our intuitive search engine, you can find titles matching your specific criteria. Each track has been identified with key words to narrow your results. Like this, you can search combining different options: Musical style / Mood / Tempo / Instrumentation / Era / Language / Artist / Composer, etc.
MEMBER ADVANTAGES
Become a member now and gain many advantages for free, with no obligations.
Start creating your own playlists and share them with your coworkers.
Unlimited mp3 downloads to test the music on your projects.
Copies of all your licenses and invoices will be accessible in your sales history.​
HIGHLY-CURATED CATALOGUE
Each of our tracks is carefully handpicked by our experts for its quality and originality for optimum use in your project.
We are continually adding new music to our catalogue. Every month we add new artists and composers to our roster in order to offer you the best possible diversity.
Harris & Wolff is one of the few libraries to license music from recording artists and composers, most of them coming from Montreal's dynamic music scene.
LYRICAL / INSTRUMENTAL / STEMS INCLUDED
When you buy a track from our library, if the song has an instrumental version and/or stems, all the audio files are downloadable in mp3 and wav format.
Everything is included at no extra charge!
CUSTOMIZED SERVICES
Creation of original compositions and scores on request.
We offer personalized services: music matchmakers and customed playlists made by our experts for your project.